Ten recommendations for treatment of clothing 20.2.2012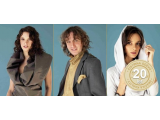 - Regularly alternate dresses and suits, suits no later than after one week's wear.
- Before storage in a wardrobe, always remove dust from clothing by beating it and brushing it; (do not forget trouser turn-ups). Frequent removal of dirt stops dirt being fixed in the fabric.
- Occasionally ventilate clothes and wardrobes, ideally when the weather is dry.
best replica watches
- Flatten out clothing, which you got wet in (remove the mechanical part of the dirt) and dry at room temperature, hung and shaped on a clothes hanger corresponding to the size and shape of the clothing.
- Take clothing to the dry cleaners on time (a high level of dirt cannot be satisfactorily removed without using stronger detergents or a combination of dry and wet cleaning). Unfortunately, even this is often not enough.
- It is not advisable to remove most stains at home. In most cases, the result is negative, the dirt or its coloured part is fixed into the yarn or thread and even an experienced stain remover cannot then remove it completely.
- Hang ironed clothing in a wardrobe after it has cooled down for several hours and without using microtene covers.
- Always hang clothing on a clothes hanger corresponding to the size of the garment with at least one button done up. Remove heavy and voluminous objects from the pockets.
- Remove shiny areas on woollen textiles and mixtures of them by repeatedly passing steam through the textile, dampened with a weak solution of ammonia water. In persistent cases, fine sandpaper can be used.
- When storing clothing, always remember to protect the contents of your wardrobe against the larvae of the clothes moth. Alternate pierced bags filled with cloves and lavender in the wardrobe.
Back to actuality