Face mask 26.3.2020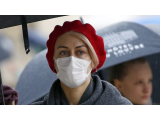 We all wear face masks and need to be properly looked after. This can be an unmanageable task for someone.
We can not sew face masks, but we can clean them properly.
Therefore, we offer you the opportunity to bring the face masks to one of our branches and have them cleaned for a symbolic price of 5 CZK / piece.
Back to actuality