Movie maker at shop 8.6.2015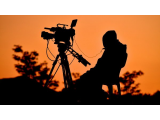 On 10. 6. 2015 will be an whole day near branches V Celnici 3, Prague 1 performed filming, and our shop windows will be covered with German texts.
Dry Cleaning will continue to take place, with occasional restrictions. Production has asked us to cooperate. Therefore please be patient when to take shots of movie - you may be asked to waiting until five minutes before entering branch or branches inside.
Who will hurry this day, we recommend instead come the day before or the next day.
Your Dry Cleaners Daja
Back to actuality