WE DRY CLEANING ENVIRONMENTALLY FROM DECEMBER 31.10.2011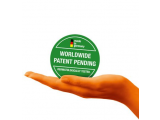 We present a complete hit! As the first dry cleaner in CZ andin the former Eastern bloc will be from mid December 2011 ecologically clean clothes.
SYSTEM K4 is an environmentally friendly and absolutely safe cleaning process. It is designed in such a way that, when properly used, it does not pose a risk to air, water, human beings and soil. And here lies the huge innovative potential of SYSTEMK4: The cleaning effect of the solvent SOLVON K4 is the same as perchlorethylene, and sometimes even better. At the same time, SOLVON K4 is not classified in Europe as either a hazardous material or a hazardous substance! Moreover, SOLVON K4 is biodegradable and has been tested dermatologically with the result "Very Good".
Back to actuality