THE PREMIUM CHRISTMAS COMPETITION 20.11.2014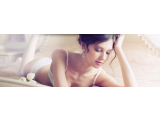 Listen the texts of our three advertising on the radio Blanik and Cerna Hora, and get dry cleaning for FREE. Then send to us the texts by email with the date of broadcast and your delivery address for winning.
Text options you can hear in the morning and afternoon broadcasting time on radio stations listed in the period 18.11. - 7.12.2014. Do not hesitate, time flies ...
Back to actuality