Destroy the corona with hygiene! We are open and we will come to your home.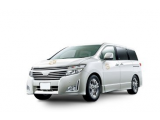 We deliver 100% hygiene to your cleaned orders in a chemical bath or wash.
The high temperature destroys viruses and bacteria, and the final steam irradiation ensures the final one safety.
All our workers wear face masks, gloves and disinfect the working environment daily.
We pick up orders and return to the door.
Call or mail, we are here for you!
All payments are contactless.
Thank you. Together, we can defeat the corona!